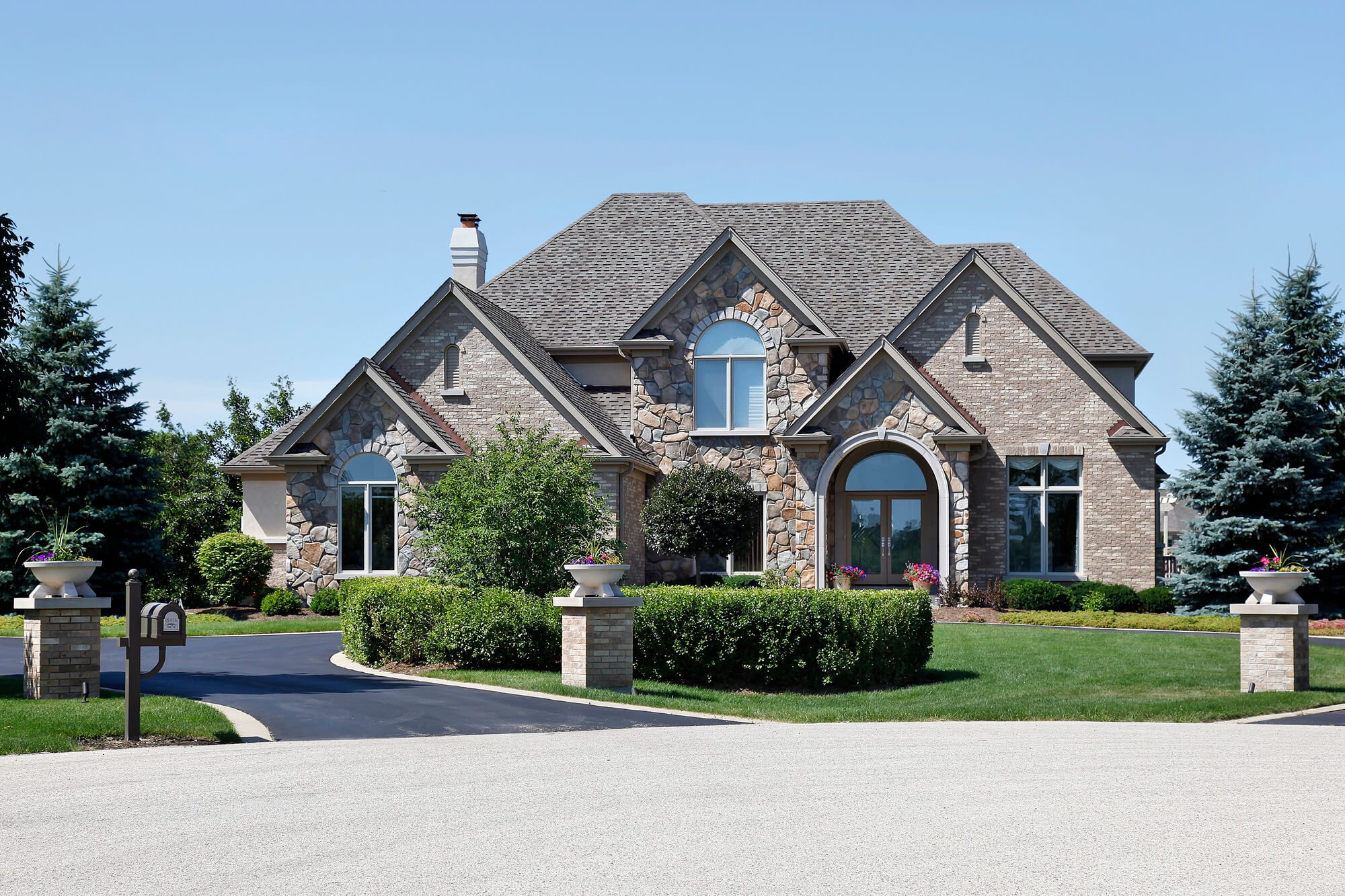 Home Inspection In Milford, Delaware
For all your home inspection needs in Milford, DE, turn to Delmarva Inspections Group. The professionals from Delmarva Inspections Group are trusted by real estate brokers, home purchasers, business property owners, and home sellers. Co-founder Ed Dee, who has carried out countless inspections, is in charge of the Delmarva team and will bring you the exceptional service you deserve. Any seller or buyer will value the thorough, precise house inspections Delmarva Inspections Group does for its clients.
Additionally, we're InterNACHI Certified Professional Inspectors (CPI)® InterNachi, the largest inspection trade organization in the world. They were established in the United States and serve 65 nations. Additionally, it is the leading supplier of home inspector training and education in the sector. Make Delmarva Inspections Group your go-to for your home inspection in Milford, DE.
Delaware Licensed, Certified RESIDENTIAL & COMMERCIAL Building INSPECTORS #H4-0010181
A Home Inspection Is A Useful Tool For Both Buyers And Sellers
Most home inspections could include the basement, attic, HVAC system, windows, floors, doors, foundation, roof, plumbing, electrical, and much more. A typical house inspection lasts three to four hours, although it's not uncommon for it to last longer, especially on bigger homes. Consequently, a thorough home inspection report is a useful tool in the hands of both a house buyer and a home seller. As a home seller, the report may initially seem daunting, but upon closer inspection, you'll discover that the majority of the repairs are minor. 
An early home inspection report from the seller will enable a property seller to resolve issues before closing while preventing future closing delays by resolving any issues before your house goes on the market. Need a house inspector in Milton, Delaware? We have you covered!
A Home Inspection In Milford, DE, Is For The Benefit Of Both Buyer And Seller
Purchasing a home or building is one of the biggest purchases you will ever make. Before making a purchase, you should be aware of any exterior or interior repairs as well as any maintenance considerations that may be required. A fresh coat of paint hides serious structural faults. Ceiling stains could result from a single incidence or a persistent roof leak issue. A home inspection in Milford, DE, is for the benefit of both buyer and seller.
After An Inspection, You'll Feel More Confident In The Sale Or Purchase
Before issuing a report on the condition of the property, the home inspector will look at other warning signs. Doing this will help you avoid uncomfortable or expensive future repairs. An appraisal will also highlight a structure's positive attributes and potential maintenance needs. You will, therefore, better grasp the property's condition and feel more confident in your choice after a home inspection.
Imagine a homeowner selling a house they have owned for several years. In this situation, an early home inspection can spot any issues before the sale of your property, pointing out any actions that need fixing.  
You Home Inspector Will Leave No Stone Unturned
A thorough inspection includes visually evaluating the building from top to bottom. The house inspector inspects, makes notes, and takes pictures of any issues with the building's doors, walls, visible insulation, windows, cooling systems, heating and plumbing, roof, and water drainage. The report only includes items that are clearly visible and accessible.
Licenses & Certifications
What's Included In A Home Inspection?
Your home inspector will provide you with a detailed report regarding the condition of the home or building. Once the report is complete, you can use it to either request that all repairs be completed or negotiate a lower price and have the buyer make the repairs. Ask your knowledgeable agent to insert this wording in the contract so that your purchase commitment is based on the results of a licensed home inspector. 
Does A Home Inspector Give A Structure A Passing Or Failing Grade?
No! Simply put, a professional home inspector evaluates the current state of the property you're thinking about purchasing. A Municipal Code inspection or an appraisal is NOT included in your home inspection. Instead of giving a structure a passing or failing grade, a home inspector will discuss the building's state and point out any components requiring minor or significant upkeep, replacement, or repair. They will provide a comprehensive property report to back up their argument.
What Happens If Problems Are Found In The Report?
The results of the home inspection don't always imply you shouldn't purchase the property. Rather, they provide you with information about the types of repairs that will be necessary. For instance, the seller might be willing to make repairs if the house inspector identifies serious faults. On the other hand, if you have a limited budget or want to avoid having to make frequent repairs, you could determine if this particular home is the right investment for you and your family. The report will include a list of crucial factors as well as the knowledge required to make an informed choice.
Radon Testing Is A Common Practice In Milford, Delaware
There are several reasons why homeowners and business owners should request a radon test for their property. Radon is a colorless, odorless, and tasteless radioactive gas produced by the natural decay of uranium in soil and rock. It is the leading cause of lung cancer among non-smokers and is responsible for thousands of deaths yearly. Here are some key reasons why radon testing is important for business or home inspection in Milford, DE:
Health risks: 
Radon is a known carcinogen, and exposure to high radon levels over an extended period can significantly increase the risk of developing lung cancer, especially in non-smokers. In addition, radon can enter buildings through cracks and openings in the foundation and accumulate to dangerous levels, posing a serious health risk to occupants. Radon testing can help identify if elevated radon levels are present in a home or business, allowing for appropriate mitigation measures to be taken to reduce the health risks.
Legal and financial considerations:
Radon testing is a legal requirement for real estate transactions in many areas. Requesting a radon test when buying or selling a property can protect the interests of both the buyer and the seller. If high levels of radon get found, it may be necessary to install radon mitigation systems, which can be costly. Being aware of the radon levels in a property can help negotiate the price and terms of a real estate transaction and potentially avoid legal disputes or financial liabilities.
Peace of mind: 
Radon is a hidden threat, as human senses cannot detect it. Requesting a radon test for a home or business can provide peace of mind to the occupants, knowing that their indoor air quality is safe from radon exposure. It is a proactive step towards ensuring the health and well-being of the occupants and taking appropriate measures to mitigate radon if needed.
Easy and affordable: 
Radon testing is a simple and affordable process that can be conducted by qualified professionals or through do-it-yourself test kits. In addition, Radon testing is a small investment compared to the potential health risks and financial implications associated with long-term exposure to high levels of radon.
Radon Testing In Relatively Simple And Affordable
In conclusion, requesting a radon test for a home or business is an important step in ensuring the health and safety of occupants, complying with legal requirements, protecting financial interests, and providing peace of mind. In addition, Radon testing is relatively simple and affordable and can help identify and mitigate radon levels if necessary.
Other Areas Of Testing In Your Home Inspection In Milford, DE
You can order specific tests for asbestos, lead-based paint, mold, and termites. When thinking about buying a home, a buyer must be fully informed of the property. Most of the time, the seller is unaware of any ongoing issues in their house unless they've already requested a home inspection. A buyer could also request an inspection of their septic tank and well. Annual septic tank inspections are recommended, as well as a thorough assessment if you're buying a house. The purchaser must insist on having the septic tank inspected. The buyer must also request a well inspection to test water samples. 
Your Milford Home Inspector Will Manage Every Detail
Delmarva Inspections Group strictly observes each and every detail. We take great pride in the service and value we provide to every customer, whether a buyer or a seller. So you can benefit significantly from a home inspection in Milford, DE. Give us a call today, and we'll go above and beyond!