Navigating the negotiation process with tact and diplomacy after receiving a home inspection report can not only save you money but also ensure that your future home is safe and sound. By being well-prepared with a thorough inspection report and professional repair estimates, you can present a compelling case to the seller. Additionally, staying open to compromise and alternative solutions can foster a positive atmosphere for reaching an agreement. As you embark on this critical phase of the home-buying journey, remember that effective communication and a willingness to work together can lead to a successful outcome, securing your dream home without compromising your safety and financial well-being.
A Step-By-Step Guide on How to Negotiate Repairs After a Home Inspection:
Negotiating repairs after a home inspection report is an important step in the home-buying process. After the inspection, you may discover issues you weren't aware of before making an offer. Here's a step-by-step guide on how to negotiate repairs after a home inspection:
#1 Review the Home Inspection Report
Carefully read the home inspection report provided by the inspector. Make a note of all the issues found, from minor repairs to major concerns. When reviewing the inspection report, it's essential to pay close attention to the inspector's comments and recommendations. Seek clarification from the inspector or real estate agent on any technical jargon or unclear points. Look beyond the surface-level issues and consider how each problem may impact the property in the long term. Some seemingly minor repairs could indicate larger underlying issues that require immediate attention. By thoroughly understanding the home inspection report, you're better equipped to prioritize the repairs and make informed decisions during the negotiation process.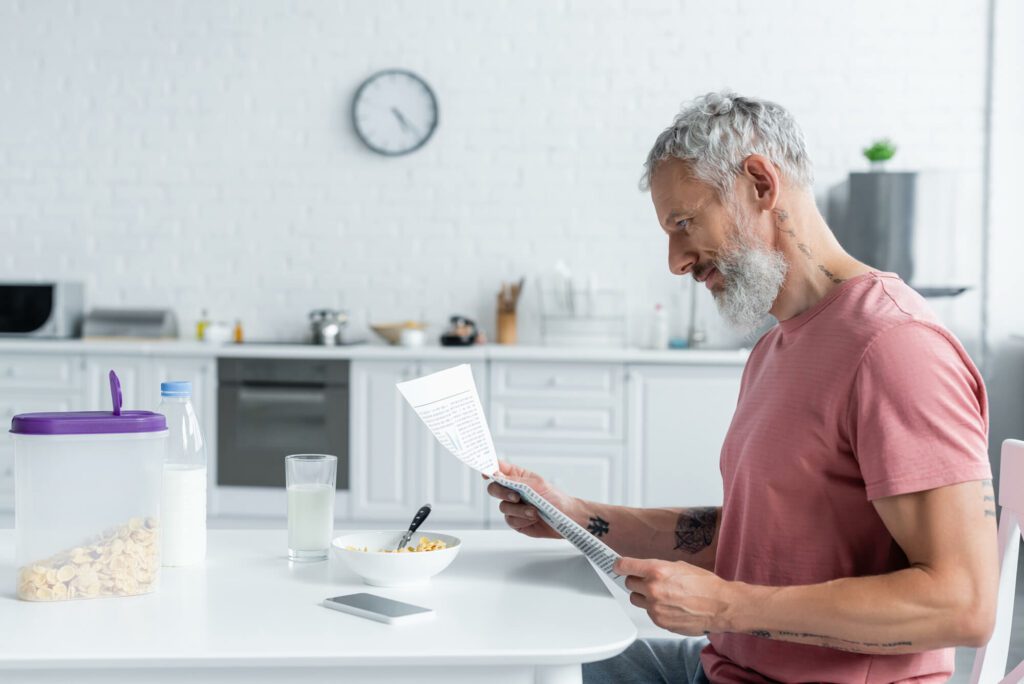 #2 Prioritize the Repairs With Safety Issues As The Top Priority
Prioritizing repairs after a home inspection report is crucial for maintaining peace of mind and safeguarding your investment. By addressing safety and structural issues as a top priority, you ensure the home provides a secure environment for you and your loved ones. Tackling major systems next, such as electrical, plumbing, and HVAC, can prevent potential costly breakdowns and ensure the home operates efficiently. While cosmetic issues may not impact the home's functionality, attending to them can enhance your living space's overall aesthetics and comfort. A well-organized approach to repairs empowers you to negotiate with confidence and present a clear roadmap to the seller, demonstrating your commitment to preserving the integrity and value of the property.
#3 Get Estimates of The Repair Needed
Obtaining repair estimates from licensed contractors or specialists is critical in negotiating after a home inspection. These professional estimates offer valuable insights into the scope of work required and the potential costs involved in addressing the identified issues. By having multiple quotes from different contractors, you can compare prices and ensure you're getting a fair assessment of the repairs needed. These estimates not only help you negotiate with the seller but also assist in budgeting and planning for any post-purchase repairs or renovations. Armed with this information, you can confidently approach the negotiation table and understand the financial implications, allowing you to make informed decisions that align with your budget and preferences.
#4 Determine What Reasonable Requests Are For Repairs
Absolutely determining reasonable repair requests is vital for a successful negotiation process. While it's tempting to seek remedies for every issue identified during the home inspection, it's essential to be pragmatic and prioritize the most critical repairs. Safety and structural concerns should take precedence, as these directly impact the well-being of occupants and the overall integrity of the property. Additionally, focus on repairs that could potentially affect the home's value or lead to more substantial problems down the line. Being selective in your requests shows the seller that you are serious about addressing genuine concerns while demonstrating flexibility and understanding during the negotiation process. By striking a balance between essential repairs and reasonable expectations, you increase the likelihood of reaching a mutually beneficial agreement with the seller.
#5 Communicate with the Seller and Include Your Real Estate Agent
Open and effective communication with the seller is key to successful negotiations after a home inspection. Your real estate agent can play a crucial role in facilitating this process, ensuring that your repair requests are conveyed clearly and professionally. Provide a comprehensive list of the repairs you would like the seller to consider, being specific about the issues and referring to the home inspection report for reference. Including repair estimates from licensed contractors adds credibility to your requests and helps the seller understand the potential costs involved.
A well-documented and transparent approach demonstrates your commitment to a fair resolution and encourages the seller to take your concerns seriously. Remember to remain respectful and courteous throughout the communication process, as a positive tone can foster cooperation and lead to a more productive negotiation experience for both parties.
#6 Be Open to Compromise and Consider All Options
Being open to compromise is fundamental to successful negotiations after a home inspection. Realize that the seller might not be willing or able to address all repair requests directly. Consider alternative solutions that can still meet both parties' needs in such cases. One option is to request seller credits, where the seller agrees to provide you with a monetary allowance at closing to cover the cost of repairs or improvements. This way, you can take care of the repairs yourself after the purchase, allowing you greater control over the process.
Alternatively, you can negotiate a reduction in the purchase price to account for the repairs needed. A lower purchase price can give you the financial flexibility to address the issues according to your preferences and timeline. By remaining flexible and open-minded during negotiations, you increase the likelihood of reaching a mutually beneficial agreement that satisfies you and the seller. Remember that finding common ground often leads to a smoother and more positive home-buying experience for everyone involved.
#7 Request Credits Towards Closing Costs
Requesting credits from the seller is a strategic approach to negotiating repairs after a home inspection. Instead of having the seller complete the repairs, you can ask them to provide a credit towards your closing costs or deduct the agreed-upon amount from the purchase price. This credit allows you to address the repairs yourself, allowing you to choose your contractors and oversee the work according to your preferences and timeline. Opting for credits benefits both parties as it streamlines the negotiation process and eliminates the need for the seller to coordinate repairs. It also ensures that the seller is not responsible for any potential issues that may arise during the repair process or after closing.
On your end, it gives you the freedom to prioritize repairs based on their urgency and importance, giving you more control over your post-purchase expenses. When requesting credits, be clear and specific about the repairs you wish to address, providing documentation to support your case. Work closely with your real estate agent to negotiate the credit amount that fairly reflects the estimated cost of the repairs.
By requesting credits, you can reach a mutually agreeable resolution that allows you to tackle the necessary repairs on your terms while still completing the home purchase to your satisfaction.
#8 Stick to the Contract Contingencies
Sticking to the contract contingencies is crucial during the negotiation process after a home inspection. The purchase contract typically includes specific timelines for inspection objections and responses, which protect both the buyer's and the seller's interests. You must meet these deadlines to avoid losing the opportunity to negotiate repairs. As the buyer, you should promptly review the home inspection report and identify the issues you wish to address. Submit your formal request for repairs or credits within the agreed-upon timeframe specified in the contract. Similarly, the seller is obligated to respond within the stipulated period.
By adhering to these deadlines, you maintain your rights to negotiate repairs or credits based on the inspection findings. If you miss the deadlines, the seller may have the right to proceed with the transaction without addressing any repair requests, leaving you responsible for handling the issues after closing. Staying organized and communicating effectively with your real estate agent throughout the process is essential to avoid potential pitfalls. Your agent can help you understand the contract contingencies and ensure you meet all the necessary deadlines. By doing so, you can safeguard your ability to negotiate repairs and protect your investment in the property.
#9 Stay Professional and Reasonable Negotiating a Home Inspection Report:
Staying professional and reasonable during the negotiation process is vital to achieving a successful outcome. Emotions can run high when dealing with repairs in a home you're passionate about. Still, remaining composed and focused on the facts and evidence presented in the inspection report is crucial. Remember that negotiation is a give-and-take process, and respecting and understanding the seller's perspective can foster a positive atmosphere for reaching an agreement. Avoid making demands or adopting an adversarial approach, which may create tension and hinder productive communication.
Instead, focus on presenting a clear case supported by documentation, such as the home inspection report and repair estimates. Be prepared to discuss your concerns calmly and rationally, allowing the seller the opportunity to understand the issues and respond thoughtfully.
Maintaining a professional and reasonable demeanor demonstrates your commitment to finding a fair resolution and can foster a cooperative environment that benefits both parties. A respectful negotiation process is more likely to lead to a positive outcome, ensuring that you and the seller feel satisfied with the final repair agreement.
#10 Prepare to Walk Away But Always Maintain A Respectful Approach
Negotiating repairs after a home inspection report can be a sensitive process, but staying professional and reasonable throughout is essential. Remember that both parties want to reach a resolution that satisfies their interests, and maintaining a respectful approach can lead to a more productive dialogue. Focus on the facts presented in the home inspection report and repair estimates rather than letting emotions guide your decisions. Be open to considering the seller's perspective and be willing to make reasonable concessions when necessary. A collaborative and understanding attitude can go a long way in fostering a positive negotiation experience.
Remember that the goal is to find a middle ground that addresses the most critical repair issues while being fair to the seller. Avoid using aggressive tactics or making ultimatums, which can create hostility and impede progress. Your real estate agent can play a valuable role in maintaining professionalism during negotiations. Rely on their expertise to guide you through the process and advocate for your interests while maintaining a respectful tone. Ultimately, staying professional and reasonable increases the chances of reaching an agreement that benefits both parties and allows you to move forward with the home purchase confidently.
Negotiating Repairs After a Home Inspection Report, Requires a Thoughtful and Strategic Approach.
By thoroughly reviewing the residential inspection report, prioritizing repairs based on safety and value, and obtaining professional estimates, you can build a compelling case to present to the seller. Staying open to compromise and considering alternative solutions, such as credits or price reductions, can lead to mutually beneficial agreements. Effective communication, professionalism, and reasonableness are essential in fostering a positive negotiation process.
Working closely with your real estate agent and adhering to contract contingencies ensure you navigate the negotiation process smoothly. Remember, the goal is to address critical issues while maintaining a respectful and understanding atmosphere, ultimately securing a home that meets your needs and expectations.