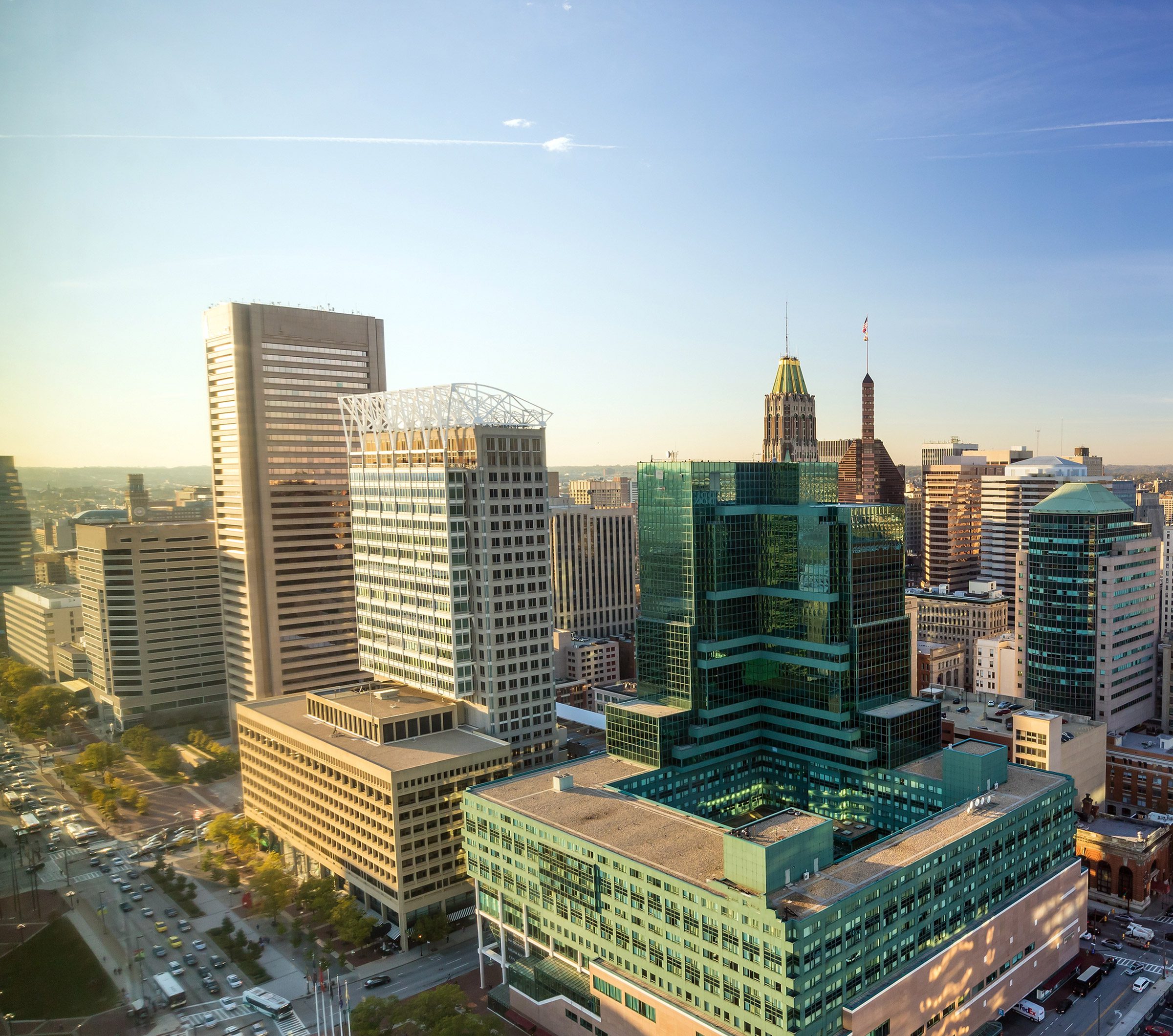 Your Commercial Building Inspector in Waldorf, Maryland
Delmarva Building Inspections is your go-to choice for a highly qualified licensed building inspector in Waldorf, Maryland. Because of our significant experience and education, we can easily detect and evaluate the state of any commercial structure. We are meticulous in our work and will always provide our clients an unbiased reporting. So whether you're selling a business that requires an inspection or you're in the market to buy a commercial property, we can objectively assess its current condition and make any recommendations. We anticipate working with you with great enthusiasm and are ready to exceed your expectations.

 A Licensed Inspector's Checklist for Your Commercial Building
The visual evaluation of a building is crucial to begin the overall inspection. Additionally, we'll thoroughly inspect the outside and interior of the building for signs of wear and tear. The building inspector will inspect the outside of the building, including the roofing, walls, doors, and windows. They will be on the lookout for damage indicators like cracks and rot. They'll also check the quality of the outside paint and any other finishes they can see. When you need a highly qualified licensed building inspector in Waldorf, Maryland (20601, 20602, 20603), we have you covered. 
Licensed Building Inspectors Have A Keen Sense For The Details 
The walls, floors, ceilings, windows, and doors on the inside will also get examined by the inspector. They will be on the lookout for signs of wear and tear, including water stains, cracks, and drooping. Paint and other interior finishes will also be inspected. 
In order to determine whether or not your building has any potential safety hazards or violates any codes, your licensed building inspector will look beyond the surface characteristics. Your inspector will check the smoke and CO detectors, exits, electrical, and plumbing to ensure they are up to code in accordance with local ordinances.
No Building InspectionCompany Is More Qualified To Inspect Your Building:
Maryland State Contractor License #79009

Delaware State Contractor License #2016600660

Maryland State Residential Home Inspector #33884

Delaware State Residential Home Inspector #H4-0010181

PESTICIDE APPLICATOR DE 22-253

InterNACHI Certified Professional Building Inspector (CPI), NACHI 61092825

FAA Part 107 Certificate

Maryland Certified Mold Inspector

Certified Private Pilot with Instrument Rating

EPA LEAD SAFE FIRM NAT-F172/84-2

Certified Supervisor For EPA AHERA (Asbestos Abatement)

FAA Certified Unmanned Aerial System Pilot) 10387655 - 20220831-00677

OSHA HAZWOPER #183328

Delaware Certified Mold Inspector

IICRC Water Damage Restoration Technician
How Much Will It Cost to Have An Inspection Completed On Our Commercial Building?
Unlike residential properties, no two commercial buildings are the same. For example, one inspection may entail a restaurant; on the other hand, another inspection could be a school building. Due to differences in construction, the passage of time, and the circumstances of the environment, each building inspection requires a unique strategy. The fee for inspecting a commercial building gets determined by the scope of the examination and the size of the facility. Particularly in the case of commercial buildings, each inspection is tailored to the specific requirements of the structure inspected. If you're looking for a reliable licensed building inspector in Waldorf, Maryland, look no further than Delmarva Building Inspections.
Licenses & Certifications
Both Parties Should Agree To Have The Commercial Building Inspected
Is it wise to get into a long-term lease? Before signing a lease, inspecting the property thoroughly would be in everyone's best interest. There are several ways in which the lessee benefits from having an independent building inspector conduct a pre-lease examination. For example, the inspector will check things like the water heater, plumbing system, and electrical outlets to make sure they are all functioning properly. In addition, the lessee is shielded from responsibility for any prior defects provided they are aware of the property's condition before taking ownership.
Having The Property Inspected Is In The Lessor's Best Interest
Lessors also gain from pre-lease evaluations. For example, before tenants move in, landlords should ensure the property is in good shape to ensure they can recoup the expenses of any damages incurred during the tenancy. In addition, rental property owners can use the findings of these checks to determine and maintain tabs on which renters should complete maintenance tasks.
In Waldorf, Maryland, Commercial Property Owners Can Benefit From The Expertise Of A Certified Building Inspector
With the aid of a building inspection, property owners can rest comfortably and guard their investments. Furthermore, a comprehensive and precise evaluation of your property may be essential in assisting buyers and sellers in making informed decisions, whether you are the building's owner, leasing agency, lender, property management, or tenant. Therefore, it may be beneficial to do a complete evaluation of the structure in order to secure more favorable loan conditions, increase the return on investment, and lessen the likelihood of loss. Your commercial building inspector will lay out the pros and cons of the facility by providing a thorough report.
Among The Commercial Properties We Have Inspected:
If you have any inquiries regarding the commercial property inspection in Waldorf, Maryland, feel free to call Delmarva Building Inspection. Our team knows how to help you find solutions to any building issues. Among the many businesses we've inspected are those listed below:
Real estate dedicated to commercial use

The construction of tilt-up dwellings and office buildings

Retail centers, stores, and boutiques

Inns and dining establishments

Structures dedicated to religious worship

Places of education, such as schools and colleges

Storage facilities and warehouses

Facilities for the disabled and the elderly
Delmarva Building Inspections has you covered if you need a qualified licensed building inspector in Waldorf, Maryland, or the surrounding regions. Our customers have provided us with excellent reviews as they were delighted with our service, value, and final report.
Hire A Licensed Building Inspector To Provide The Quality Service You Deserve
We at Delmarva Building Inspections value your consideration. In order to better serve our customers, we promise always to be thorough, reliable, and honest in our assessments. Our inspection staff is highly qualified to inspect any building, from a single-family house to a skyscraping corporate headquarters. Our commitment to our clients and attention to detail are two of our biggest assets. As your building inspector, we'll strive to provide you with all the facts you need to make an informed decision. If you need a building inspector in Waldorf, Maryland, start by calling Delmarva Building Inspections.