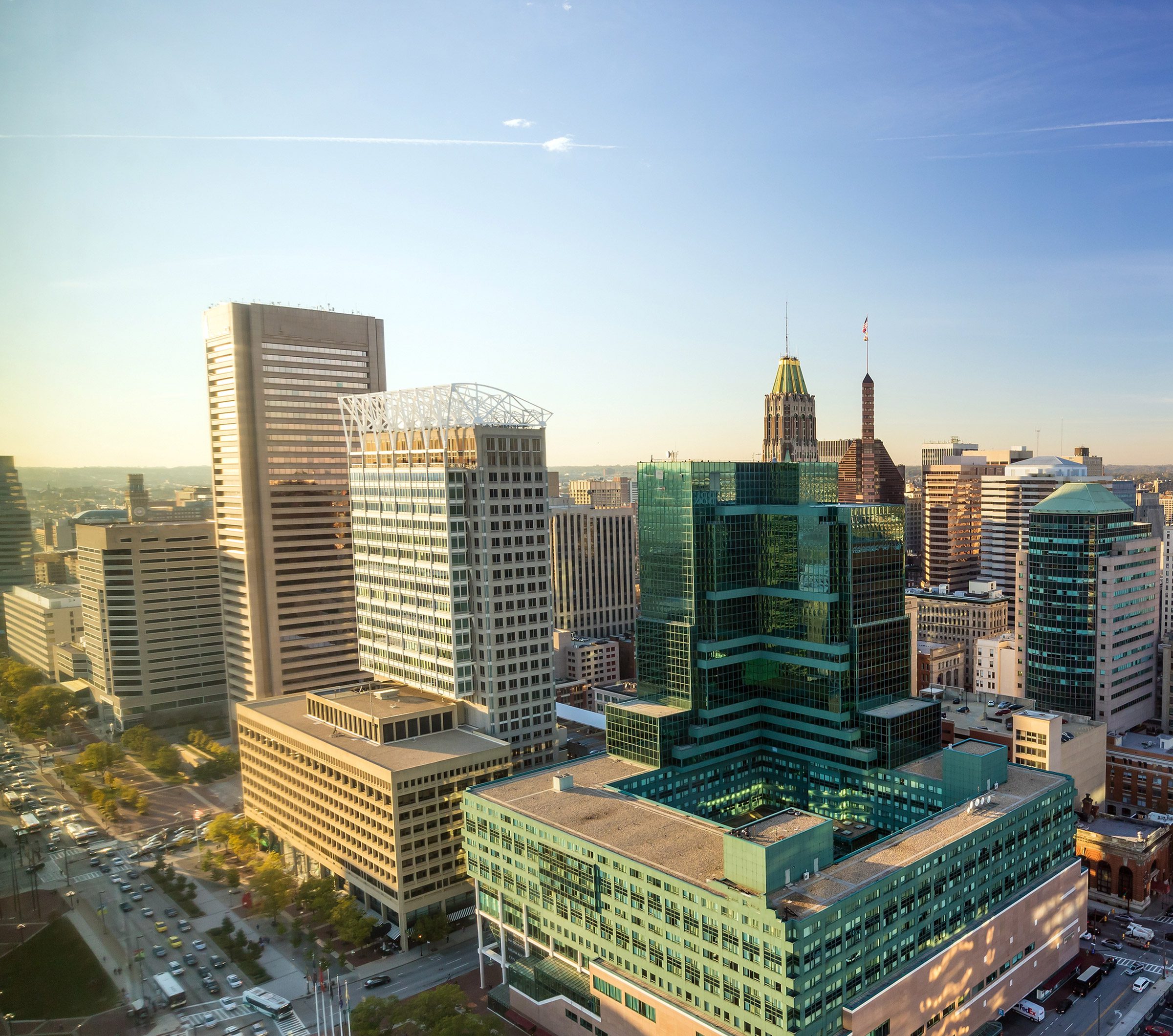 Your Commercial Building Inspector in Silver Spring, Maryland
If you need a licensed building inspector in Silver Springs, Maryland, look no further than Delmarva Building Inspections. With our extensive background and training, we can quickly and accurately identify and assess the condition of any given commercial building. We take pride in our attention to detail, and we'll always provide our clients with honest and fair evaluations. In addition, if you own, operate, or are looking to acquire a commercial building, we can give you an honest assessment of its current state and make suggestions for how it might be improved. We are looking forward to collaborating with you!

What Your Licensed Building Inspector Will Look For During An Inspection 
The success of a building inspection relies heavily on a visual examination of the structure. In addition, there will be a thorough check of the building's exterior and interior for any evidence of damage or degradation. The building inspector will inspect the outside of the building, including the roof, doors, and windows. They'll be on the lookout for any obvious symptoms of deterioration, such as cracks or decay. Additionally, they'll inspect the exterior paint, and other finishes will also get inspected. 
Your Licensed Building Inspector Has An Eye For The Details
The inspector will also check the inside of the building, such as the partitions, flooring, ceilings, windows, and doors. They will look for issues such as water stains, cracks, and sagging that indicate deterioration. The condition of the interior's paint and other finishes will also get evaluated.
Your building inspector will go beyond the surface features of the property to evaluate the structure as a whole for any safety issues or code infractions. Among the things that might be inspected are the smoke and carbon monoxide detectors, the exits, and the electrical and plumbing to ensure they comply with local regulations.
No Company Is More Suited To Inspect Your Building:
Maryland State Contractor License #79009

Delaware State Contractor License #2016600660

Maryland State Residential Home Inspector #33884

Delaware State Residential Home Inspector #H4-0010181

FAA Certified Unmanned Aerial System Pilot) 10387655 - 20220831-00677

OSHA HAZWOPER #183328

InterNACHI Certified Professional Building Inspector (CPI), NACHI 61092825

IICRC Water Damage Restoration Technician

Certified Private Pilot with Instrument Rating

Maryland Certified Mold Inspector

EPA LEAD SAFE FIRM NAT-F172/84-2

Delaware Certified Mold Inspector

PESTICIDE APPLICATOR DE 22-253

FAA Part 107 Certificate

Certified Supervisor For EPA AHERA (Asbestos Abatement)
What Will A Business Inspection Cost Our Company?
Inspecting any building is never a repeatable process. Each building inspection needs a different approach due to the diversity of structures, the passage of time, and the varying environmental conditions. Commercial building inspection costs are assessed depending on the nature of the work being performed and the size of the structure getting inspected. For instance, in the case of commercial properties, each inspection is modified based on the needs of the building getting inspected. Delmarva Building Inspections has you covered when you need a building inspector in Silver Springs, Maryland. 
Licenses & Certifications
A Commercial Building Inspection Is Something Both Parties Should Agree Upon
A long-term leasing agreement: Yes or no? Each party could benefit from a thorough examination of the premises before signing a lease. There are a number of benefits to the lessee when an impartial building inspector performs a pre-lease inspection. For example, the inspector will ensure the plumbing, fixtures, and electricity are all in working order. In addition, if the lessee is aware of the property's state before taking possession, it will protect them from liability for any preexisting flaws. 
The Lessor Will Benefit From The Property Inspection
Even the lessor benefits through a pre-lease review. For property owners to collect costs for damage done while tenants were occupying the property, the property should be in a baseline condition before leasing. Landlords might utilize the results of these inspections to establish and monitor the upkeep responsibilities that their tenants must shoulder.
Business Owners In Silver Springs, Maryland, Will See The Benefits Of A Licensed Building Building Inspector
Property owners can rest easy and protect their investment with the help of a building inspection. And whether you're the building owner, leasing agency, lender, property management, or tenant, a thorough and accurate assessment of your property may be invaluable in helping property buyers and sellers make educated decisions. Therefore, a thorough assessment of the structure might help you get better loan terms, get more out of your investment, and reduce potential losses. A detailed report from a business building inspector might also help you see the pros and cons of any given commercial property.
Some Of The Commercial Buildings We Inspect
You may contact Delmarva Building Inspections if you have questions about your business property inspection in Silver Springs, Maryland. You can rely on us to provide the answers you need. Below are just a few of the establishments we service:
Properties used for commercial and industrial purposes

Tilt-up developments and commercial office towers

Malls, shops, and retail establishments

Restaurants and hotels

Churches and other religious institutions

Learning Institutions, including Colleges and Daycare Centers

Facilities for the elderly and the disabled

Facilities for Storing Goods and warehouses and more
If you're looking for a reliable licensed building inspector in Silver Springs, Maryland, or the neighboring areas, call for an expert at Delmarva Building Inspections. Any client will be pleased with our service, value, and a full and comprehensive report after we evaluate their business facility. 
Get The Service You Deserve From A Top-Notch Licensed Building Inspector
Delmarva Building Inspections appreciates your interest in our company. Our company is committed to providing clients with comprehensive, honest, and trustworthy evaluations. All types of structures, from single-family homes to multi-story office complexes, are within the scope of expertise of our inspection team. Our greatest strengths are our dedication to our customers and meticulous work. The cost of a building inspection can be considerable, so we do our best to provide our customers with all the information they need to make educated choices regarding their property. Get the service you need from a Delmarva Building Inspector in Silver Springs, Maryland.