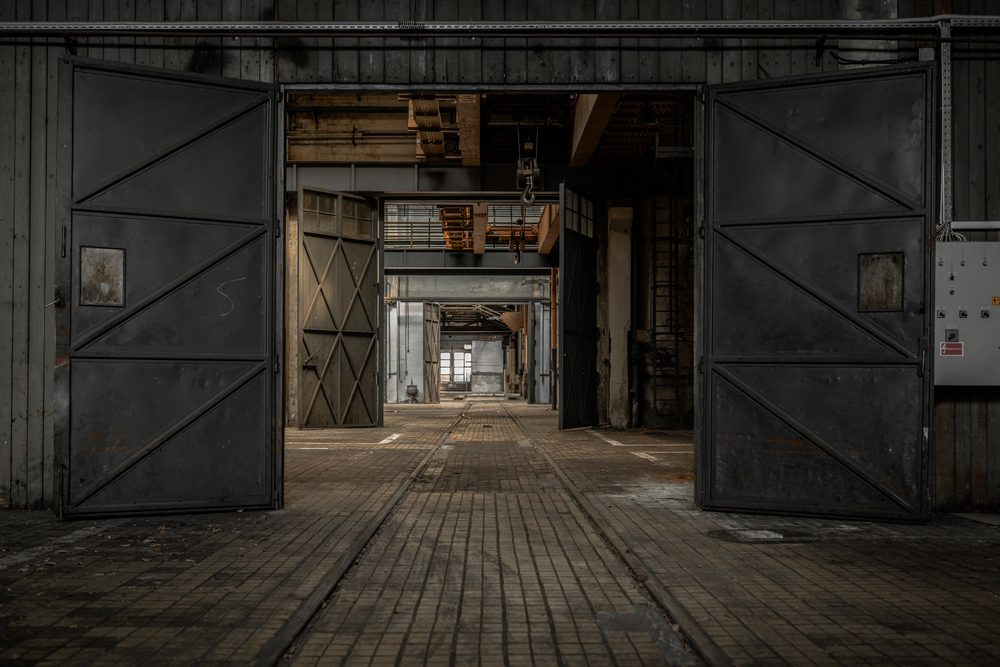 Commercial Radon Inspection And Testing in Maryland
Your commercial real estate agent has explained how crucial a commercial radon inspection is before leasing, selling, or closing on a commercial real estate transaction. However, did you realize, according to some experts, one of the most important tests to be completed before closing a deal is a commercial radon test?
You may have an understanding of a crucial part of a home or business's air quality and find out if your ideal structure has a radon issue by measuring the levels of radon within the structure. If radon gets discovered, your broker might attempt to negotiate the price so that it will cover the expenditures associated with radon mitigation. Delmarva is your commercial radon inspection team in Delaware.
Maryland Licensed, Certified COMMERCIAL Building INSPECTORS #33884
A Commercial Radon Inspection Will Protect Your Health And Safety 
What if you own a building and are concerned about radon regardless of any potential transaction? You can never be too careful when it comes to health issues in your home or workplace, especially when kids are involved, such as childcare physicality. Having testing completed is all about taking care of health and safety precautions in your structure. Your Delaware building inspector is well-trained in conducting radon tests.   
What Is Radon And What Effect Does It Have On Our Health?
An unscented, colorless gas called radon is found naturally in our soil. Radon gas gets produced when uranium and radium decay in the soil and rocks underneath your structure. For those who are having trouble remembering their high school chemistry course, radium and uranium are radioactive. Unfortunately, the same also applies to radon gas, which has been linked to lung cancer and is actually the second-leading source in the US after tobacco usage.
Radon Is Not An Issue Outside The Home
Since radon quickly disappears into the environment and only tiny amounts are left air bound to breathe, it is not an issue outside a home or building. But you can be in danger if your home or business is airtight, as many modern buildings are. This is due to the potential for radon to become trapped within and accumulate to hazardous levels.
The Best Method Is Professional Testing
Use a radon inspector to determine whether you have an issue because the gas has no smell and is invisible. Whether you live in a high-risk location or not, the Environmental Protection Agency (EPA) and the Centers for Disease Control (CDC) advise checking radon levels in your home or business for safety.
Radon Inspection Starts At The Lowest Levels Of The Home
Your home inspector will gather hazardous radon gas so it can be measured. The sample will calculate the overall level of radon inside your home or business. Since radon gas moves up from the ground, the test starts at the lowest level, including the basement, if finished as a living area.
Licenses & Certifications
DIY Methods Cannot Guarantee The Correct Results
The best reliable alternative to obtain the most precise information is from a professional radon testing expert. Call for one of our objective, highly qualified, and certified third-party radon inspection professionals. We employ the latest radon-detecting equipment. Some home and building owners try the do-it-yourself (DYI) method for detecting radon. However, it cannot guarantee that you'll obtain the same accurate findings as a licensed, certified professional.
Our Professionals Have Received Specialized Radon Training
We advised having your certified professional conduct the radon test for a more thorough and accurate findings. One of our home inspectors, who has received specialized radon testing training, carries out these tests when combined with a typical home or business inspection.  In most cases, property owners may request a radon inspection which is part of an overall home or business inspection. Although some home and property owners have no clue what radon testing is, after consultation with an expert, most will understand the value and choose to complete the inspection.  
A Commercial Radon Inspection Is Reasonable But Depends On Many Factors
The cost of a radon inspection depends on many factors, such as the size of your property and the amount of radon danger in your area. Nevertheless, it is quite reasonable, especially when added to a complete home or commercial building inspection.  
Radon Does Not Contaminate The Homes In Any Form
Given the possibility of developing lung cancer, radon exposure poses serious hazards, and you should never move into a home with high levels. However, some believe that a home or business with high radon is radioactive, rendering it both uninhabitable and unsellable. Simply stated, this is untrue! First, since radon is a gas, nothing about the home's construction is contaminated or otherwise unsuitable. Second, radon abatement is a straightforward, targeted solution to radon issues.
Radon Mitigation Can Help You Lower The Levels In Your Home
Radon mitigation: A radon mitigation method, sometimes referred to as radon abatement, lowers radon levels in the home. Although you cannot completely eliminate radon, a radon mitigation device aids in removing the gas from the building, maintaining low levels. For example, an exhaust fan connected to a pipe pulls air from below the earth into the pipe and out the open end. Any radon gas generated underground should be drawn out of the house through the pipe, allowing it to safely dissipate into the air outside rather than becoming trapped in the living area.
Mitigation Could Become A Bargaining Chip
The expense of radon mitigation is a significant factor, and competent real estate brokers will frequently advise a radon test in addition to a thorough home or building inspection. If you know that a property has radon issues, your broker can persuade the seller to lower the asking price so that the cost of mitigation is covered. Due to the likelihood that prospective buyers would also want this in the future, many sellers will be eager to complete the transaction.
Radon Testing Can Help You Decide On Other Repairs
Sellers should take note: It only makes sense that you perform a radon test. Radon testing can help you decide on repairs to spend money on, much like a pre-listing inspection. You may want to promote your low radon levels in your listing if you have good outcomes. If you find that radon mitigation is necessary, the agent can help you decide if it makes sense to spend money on a radon reduction system before you place your home or business on the market.  
It's Never Too Late For Radon Testing In Delaware
Note to property owners: It's never too late to have a radon test if you didn't have one when you purchased your property. Remember, since radon is a significant risk of lung cancer, the EPA advises that every home and business get tested. In addition, you can determine whether you require a mitigation system after knowing your radon levels.
How To Locate a Radon Testing Expert
It's not difficult to locate a qualified, certified home inspector to perform radon readings in your home or business.  Although radon testing is not on the typical inspection checklist, most inspectors acquire additional training in the field to satisfy all of their client's demands. For brokers and clients searching for a thorough picture of a property's benefits and drawbacks, we offer one-stop shopping for all your inspection needs.