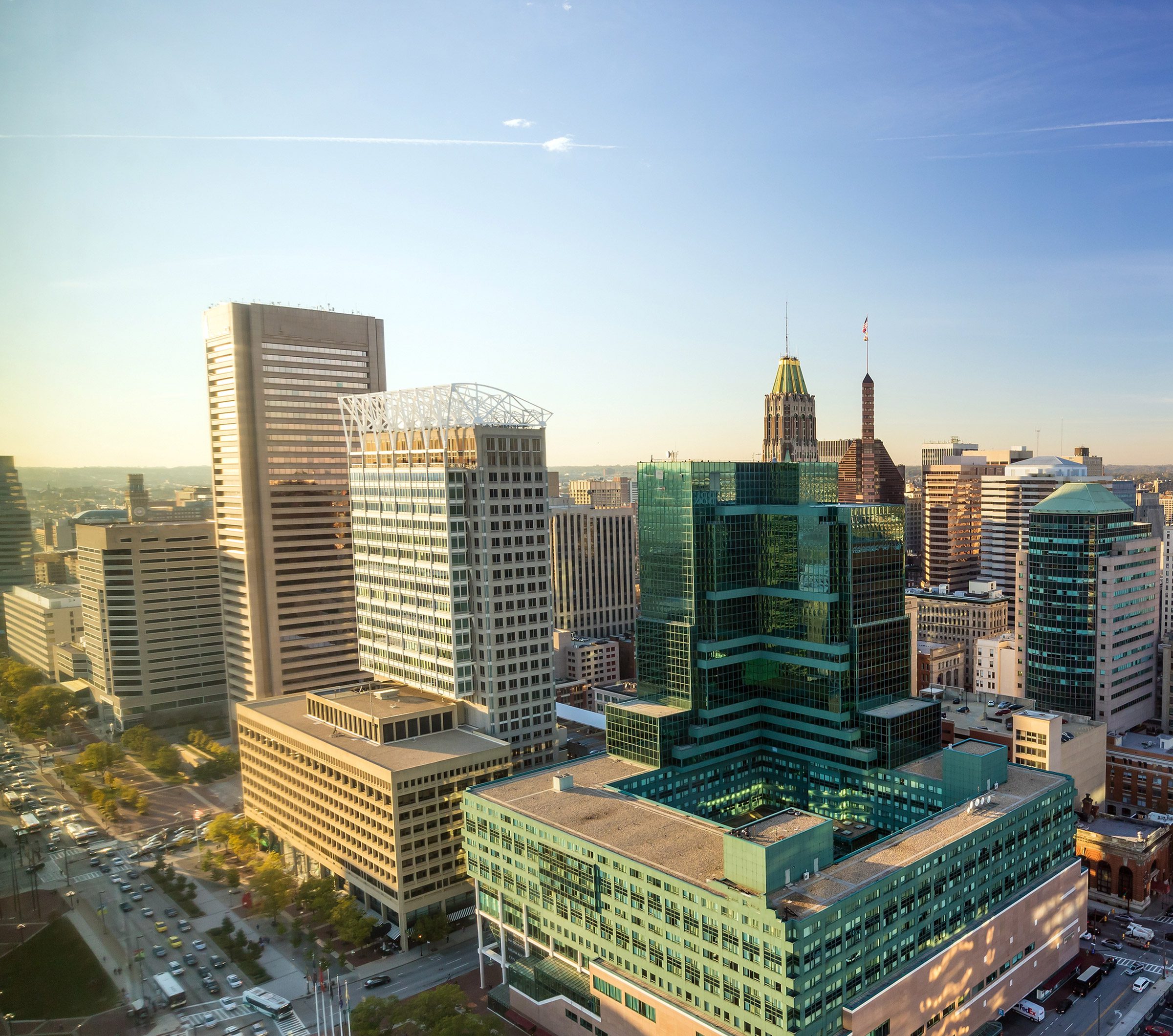 Your Commercial Building Inspector In Howard County, Maryland
Delmarva Building Inspections will evaluate your business property in Howard County, Maryland. When you use our services, you'll benefit from our in-depth knowledge of structural irregularities, architectural faults, and other potential issues. Are you confident in acquiring, selling, or leasing a commercial building? Your commercial building inspector in Howard County, Maryland, will protect your interests by doing a comprehensive assessment and giving you the data you need to make educated decisions regarding your property. Additionally, call Delmarva Building Inspections if you need a top-notch building inspector on short notice; we've got you covered!

Request Your Howard County, Maryland, Commercial Building Inspector
In Howard County, Maryland, we're a licensed, insured, and bonded team of highly knowledgeable commercial building inspectors. We can inspect any type of commercial property, such as high-rises, industrial structures, offices, multifamily apartments, and retail complexes. Your report is typically ready for viewing within twenty-four to forty-eight hours following our assessment. Our team of inspectors is dedicated to helping you locate any unknowns regarding your building. Call us now to gain the value and services you desire from a skilled Howard County, Maryland, commercial building inspector.
The Results Of Your Building Inspection Will Instill Confidence And Calm In Your Clients
If you are a commercial real estate agent, we strive to leave you and your clients with the peace of mind needed when selling or acquiring a business facility. Whether we uncover neglected areas of a building that was thought to be in excellent shape or small defects in an older building, regardless of the situation, your building inspection report will give the answers you want.
We know from experience that some building owners desire a swift inspection. However, we strive to attain the levels of timeliness, precision, and expertise you would expect from a top building inspection service. So if your building inspection is time sensitive, please let us know.
How We Conduct Your Property Inspection
Every undertaking begins with a strategy. Everyone is aware that failure to plan is preparing for failure. The procedure begins with the initial contact and concludes with the consumer receiving the final report. Each company evaluation is tailored to the needs of the customer. The buyer or property owner just pays for what they order. After consulting with the property owner or property management team, we proceed with the building inspection.
Our Licenses and Certifications:
Maryland State Contractor License #79009

Delaware State Contractor License #2016600660

IICRC Water Damage Restoration Technician

EPA LEAD SAFE FIRM NAT-F172/84-2

FAA Certified Unmanned Aerial System Pilot) 10387655 - 20220831-00677

Maryland State Residential Home Inspector #33884

OSHA HAZWOPER #183328

FAA Part 107 Certificate

Maryland Certified Mold Inspector

Delaware Certified Mold Inspector

Delaware State Residential Home Inspector #H4-0010181

InterNACHI Certified Professional Building Inspector (CPI), NACHI 61092825,

Certified Private Pilot with Instrument Rating

PESTICIDE APPLICATOR DE 22-253

Certified Supervisor For EPA AHERA (Asbestos Abatement)
Licenses & Certifications
Delmarva Building Inspections Is A Distinguished Building Inspection Company
Your building inspection centers on educating our customers on the unseen and undiscovered issues with any building. The primary reason for a property inspection is to evaluate the condition of a property to protect both the buyer and seller from any unseen property imperfections.  We are a distinguished building inspection company in Howard County, Maryland.  
How Much Does A Commercial Building Inspection Cost?
Commercial inspections are always different. Due to variations in the structure, property age, and environmental exposure, each building inspection requires a unique strategy. In addition, unlike residential inspections, where we frequently base our estimates on the residence's square footage, your business inspection will focus on certain building components. For example, each commercial property inspection is tailored to the property's individual needs.
The Tenant Must Request An Inspection From The Landlord
Have you considered signing a long-term lease? A pre-lease inspection benefits both the tenant and the landlord. A third-party pre-lease inspection provides the lessee with several advantages. First, it will guarantee all components, such as the electrical and plumbing, operate as intended. However, if the lessee is aware of the property's flaws before taking possession, they are not responsible for earlier faults.
Additionally, The Lessor Will Benefit From A Property Inspection
Additionally, a pre-lease inspection might benefit the lessor. For example, before leasing, the property must be in pristine condition for owners to recoup costs associated with a renter who committed damage. Additionally, owners might use a property inspection to establish and manage the maintenance responsibilities for the tenants.
Schedule a Building Inspection Before Leasing in Howard County, Maryland
By organizing a pre-lease building inspection, the lessor will protect their property and offer assurance that it is in excellent shape. Whether you are the building owner, manager, lender, lessor, or tenant, a commercial property inspection will give you a comprehensive and accurate evaluation of the property to assist you in making the best decisions. A building inspection may also assist you in obtaining the best lending conditions, maximizing your investment, and minimizing risk. In addition, a building inspector can generate an accurate report to help you identify the advantages and disadvantages of any commercial property.
We Service The Great Cities In Howard County, Maryland:
Aberdeen, Aberdeen Proving Ground, Abingdon, Bel Air, Belcamp, Benson, Churchville, Darlington, Edgewood, Fallston, Forest Hill, Gunpowder, Havre De Grace, Jarrettsville, Joppa, Perryman, Pylesville, Street, White Hall, Whiteford
Your Building Inspection Will Answer Most Of Your Questions
Buying or selling a  building may be a stressful experience for both buyers and sellers. Your building inspection will alleviate some of the process's anxiety. It will speak volumes to the purchasers about the property's condition. And for the seller, it might reveal faults with the structure that could have gone overlooked otherwise. Most vendors would tell you that a successful transaction benefits both sides.
We Investigate the Following Structures:
Industrial and commercial structures

Industrial construction and tilt-ups

Mobile home parks 

Business establishments

Strip malls and enterprises for commerce

Hotels and restaurants

Churches and other religious entities

Universities and colleges

Daycare facilities

Senior living community

Distribution and storage facilities
An Exceptional Building Inspection That Will Exceed Your Expectations
Contact Delmarva Building Inspections if you need a building inspection in Howard County, Maryland. Our comprehensive and in-depth commercial building inspection report will surpass your expectations.